---
Awesome stuff guys and gals..
I got the direction keypad working and the magic map.
I think I like this better than zmud.

Going to try get a heads up display next.
Got the vitals from that other topic, so nice to be able to install packages so easily.
Hope that we can get to the stage where there are several full genesis packages on offer!

I installed the map script too but can't work out how to display map..
Okay worked it out, click the map icon, and drag the window to size.
Can switch between 2d and 3d easily.

So to summarise
Installed the magic map package from this thread, map the tweak about putting it in a window.
Installed the vitals from other thread
Installed the mapper from other thread, clicked map icon
type newarea Shire and ur mapping, and its nicer than zmud, making a mistake not have to type #nodir

dragged window borders on map to size i wanted, and its amazing how useable it is only 5 minutes in!

Will have to work out how to move vitals panel next.

Ps lol me typing the <> at start was in follow instructions mode.



Attachments:
File comment: Being able to reuse the hard work of others is sooooooo nice.
A lot easier than zmud for that.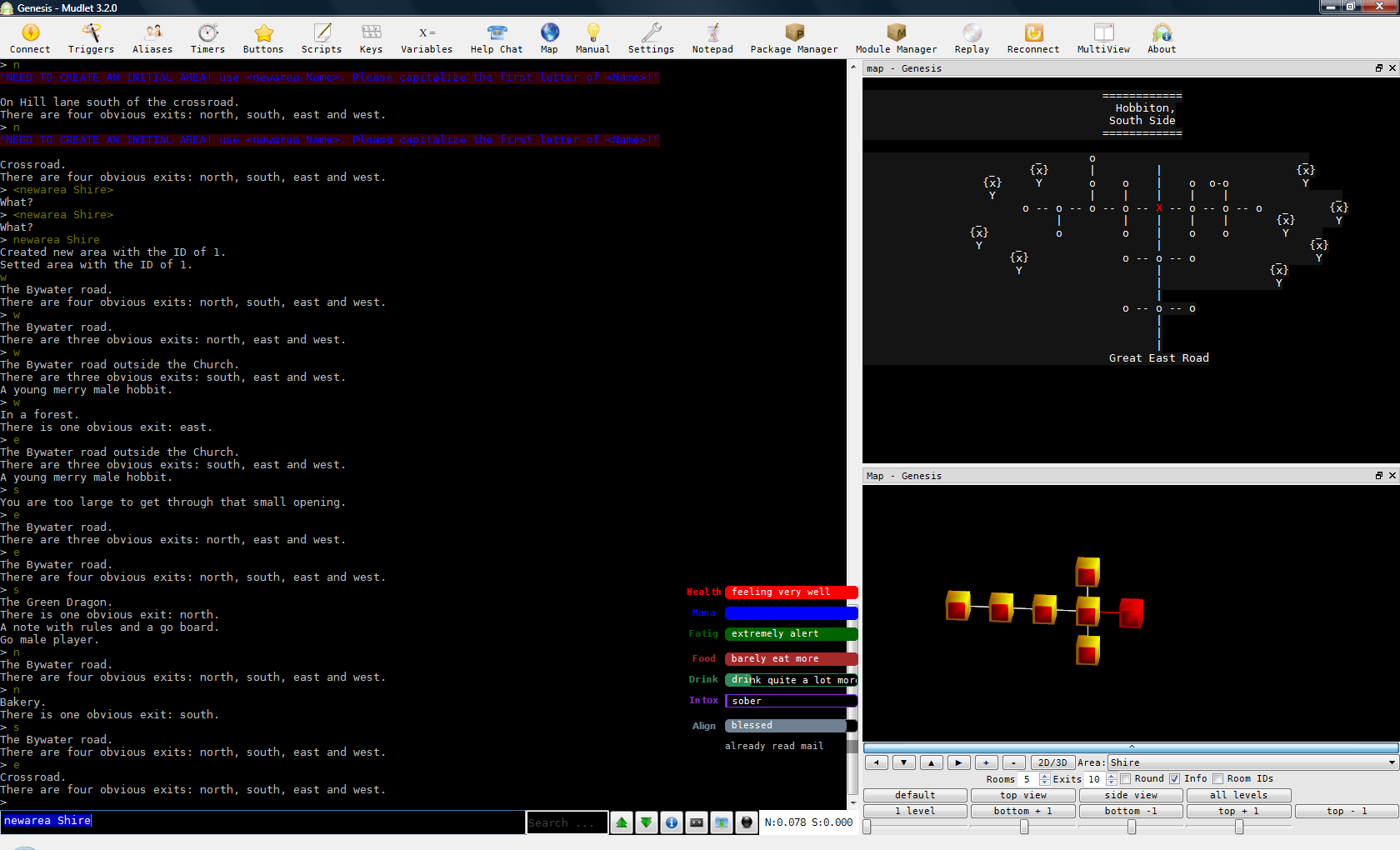 5-minutes-work.png [ 116.31 KiB | Viewed 1567 times ]