I'm just curious. Because nowadays MUD clients can get pretty damn sick...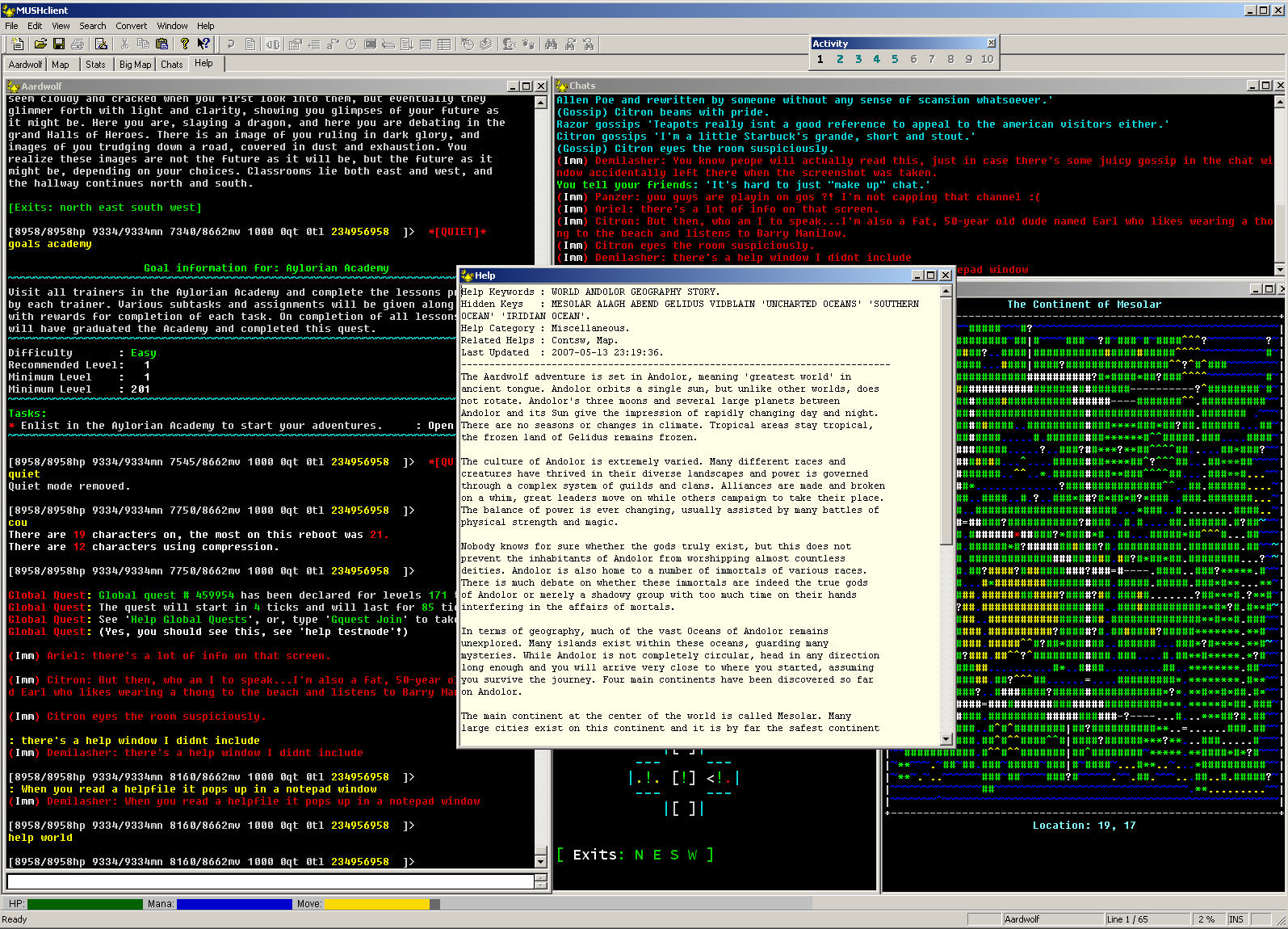 I'm still on my TinyFugue 4.01 stable, so mine looks more like this:
And another thing:
Do you think it would be good to create a script database on the main website for various clients?
No guild specific triggers and macros, just the highlights etc.